Posted by ZakkaCanada on 13th Nov 2023
Zakka Canada Helper is Now Online!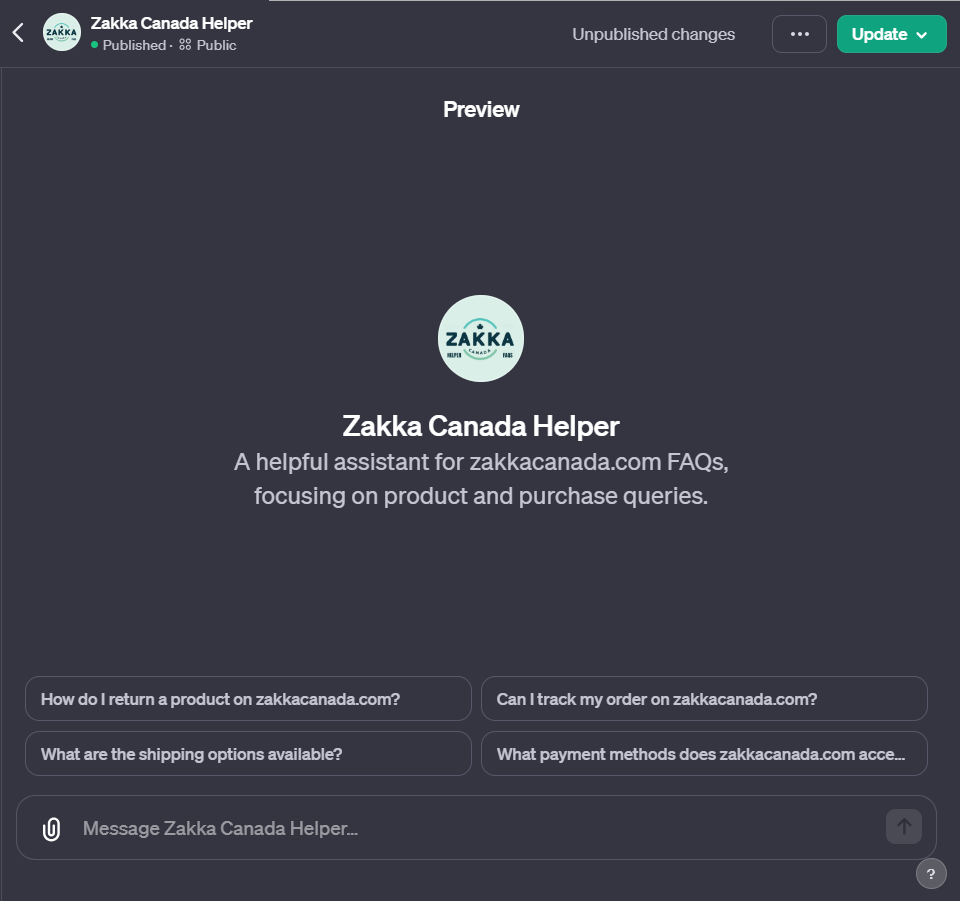 Click picture to open FAQ GPT
We're excited to announce that Zakka Canada Helper is officially online! This innovative feature is here to enhance your shopping experience on our website. Have a question? Looking for information about a product? Or perhaps you need assistance with your order? Zakka Canada Helper, powered by advanced GPT technology, is ready to provide immediate answers and support.
Navigating through our website and finding exactly what you need has never been easier. Simply type your queries into the GPT interface, and our Helper will guide you with prompt responses.
We are committed to continually improving your experience, and your feedback is invaluable to us. If there are additional features you'd like to see or if you have suggestions on how we can make our Helper even more helpful, please let us know. Your insights are what drive us forward.
Visit Zakka Canada today, and experience the convenience of having your questions answered on the spot with Zakka Canada Helper – your go-to source for all things Zakka Canada!