Posted by ZakkaCanada on 9th Oct 2023
For over 15 years, ZakkaCanada has carved a niche in the Canadian market as a reputable provider of specialized display and packaging solutions for jewelry stores. Our journey, fueled by a passion for delivering quality and value, has not only earned us a solid customer base in Canada but also a growing clientele in the United States. As we continually evolve to meet the diverse needs of our customers, we are thrilled to extend a warm welcome to our U.S. buyers, ensuring an effortless shopping experience from across the border.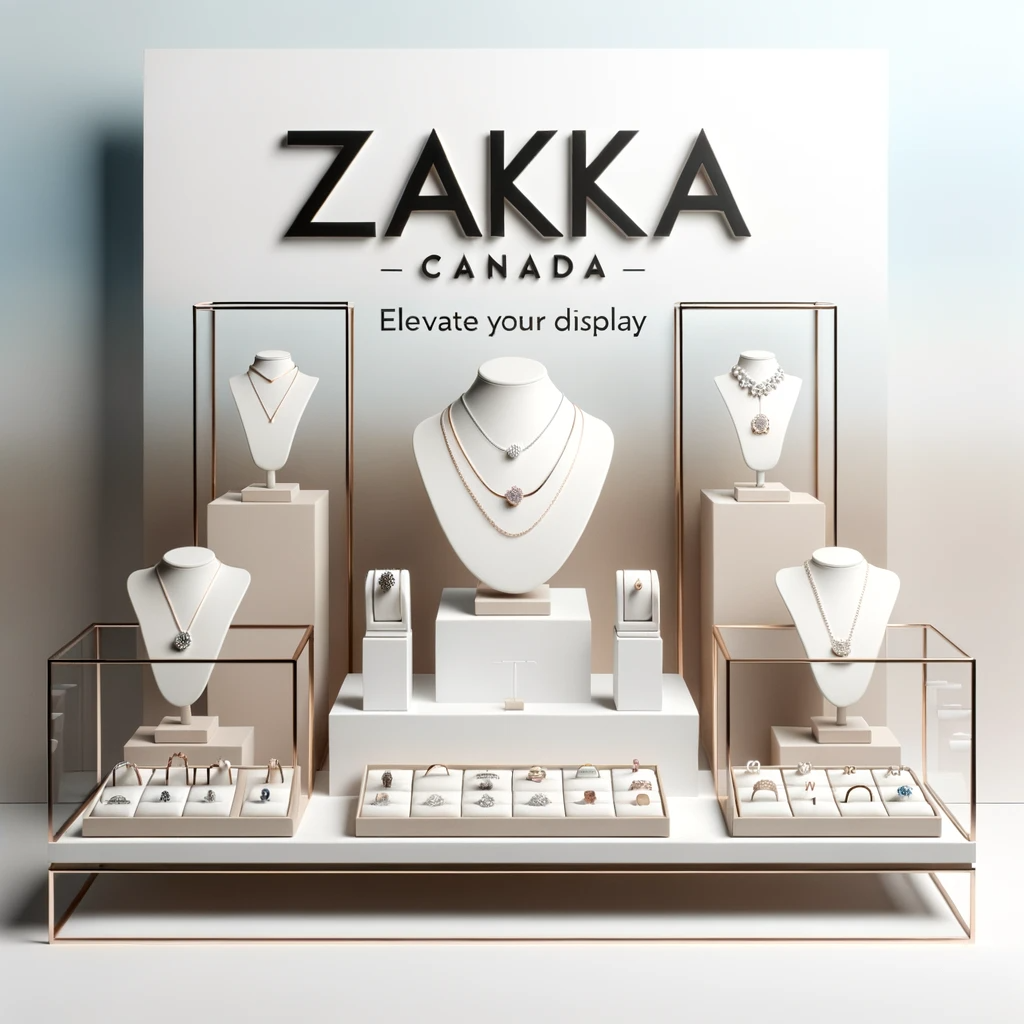 One of the concerns that our U.S. customers previously had was the cost of shipping. High shipping rates can be a deterrent for international buyers, but the good news is that the dynamics have changed favorably. Over the past couple of years, the development of Canadian logistics companies has significantly reduced the shipping costs from Canada to the U.S. In some instances, it's even more cost-effective to ship to the U.S. than within certain regions of Canada. For instance, shipping a product weighing under one kilogram to the U.S. costs about $8 USD, while the same weight might cost over $10 USD to ship to British Columbia. Moreover, the shipping times are highly competitive, with deliveries reaching the U.S. East Coast in just 2-3 days and the West Coast areas like Los Angeles in 5-7 days.
The second concern often revolves around customs duties. The apprehension of incurring additional customs charges when importing products from Canada to the U.S. is legitimate. However, the reality is quite reassuring. U.S. customers are not required to pay any taxes on our website as purchases are essentially exports from Canada, which are tax-exempt. Furthermore, the U.S. government offers a customs duty exemption for imports valued at $800 USD or less, making purchases within this amount completely tax-free.
Our dedication to customer satisfaction transcends geographical boundaries. We've streamlined our operations to ensure a seamless shopping experience for our U.S. customers. With daily orders dispatched to the U.S. through ZakkaCanada.com and other platforms like Faire, Amazon, and Etsy, we've established a reliable and efficient system to cater to our U.S. clientele.
We're committed to fostering a trustworthy and convenient shopping environment. Whether it's through our website or other platforms, we invite our U.S. customers to explore our vast array of jewelry display and packaging solutions. We are here to assist you every step of the way, feel free to reach out via email or phone with any queries. Your satisfaction is our priority, and we look forward to building long-term relationships with our U.S. customers, providing the same level of excellence and service that our Canadian customers have enjoyed over the years.
At ZakkaCanada, we believe in bridging borders with quality and service. As we expand our horizon, we are excited to serve our U.S. buyers with the same commitment and excellence that have become synonymous with the ZakkaCanada name. Your journey towards showcasing your jewelry in the most elegant and practical manner begins here, and we are thrilled to be a part of it.