Posted by ZakkaCanada on 6th Oct 2023
In the realm of jewelry preservation and display, the choice of packaging plays a pivotal role. At Zakka Canada, we offer an exquisite range of Velvet Jewelry Boxes, curated to encapsulate elegance while ensuring the longevity of your cherished possessions. As you venture into our collection, you will unearth the manifold benefits these plush cases bring forth. Here, we delve into the essence of velvet as a choice material for jewelry boxes, and how our collection embodies luxury and functionality.
Velvet, with its soft texture and dense pile, provides a gentle cushion for jewelry, safeguarding it against scratches and damage. Its lush surface prevents the jewelry from moving around, thus ensuring they remain in pristine condition. The aesthetic appeal of velvet further adds a touch of sophistication, making it an ideal choice for both personal storage and upscale retail display.
How Do You Clean a Velvet Jewelry Box?
Maintaining the elegance of your Velvet Jewelry Box is straightforward. For dust removal, a soft-bristled brush or a vacuum with a brush attachment works wonders. For stain removal, a mild fabric cleaner or a solution of warm water and mild detergent, gently applied with a soft cloth, is effective. Ensure to air dry the box post-cleaning to retain its plush texture.
What Does a Luxury Velvet Jewelry Box Look Like?
A luxury Velvet Jewelry Box exudes elegance and sophistication. In our collection, each box showcases a clean design, smooth lines, and a rich color palette, embodying a timeless aesthetic. The plush velvet exterior paired with a sturdy, durable frame makes for a lasting investment. The magnetic closure and well-designed compartments add to the convenience and luxury feel.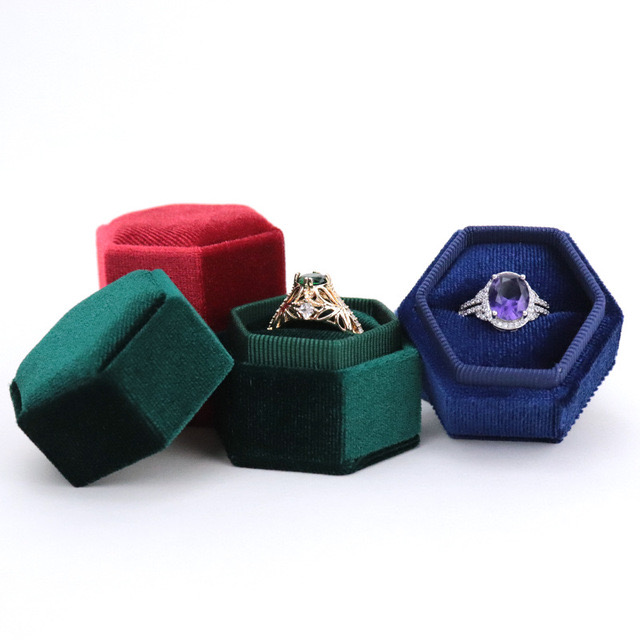 Does Velvet Keep Jewelry from Tarnishing?
Indeed, velvet offers a protective layer that helps in keeping jewelry from tarnishing. Its soft texture minimizes air exposure and friction, which are common culprits behind tarnishing. Furthermore, the Velvet Jewelry Boxes in our collection come with a snug fit, ensuring that your jewelry remains securely tucked away, reducing exposure to external elements that could lead to tarnishing.
Embark on a journey of elegance and superior preservation with Zakka Canada's Velvet Jewelry Boxes. With a blend of luxury, aesthetics, and functionality, these boxes are a testament to our commitment to offering only the best for your precious adornments. Explore our collection here and elevate the way you store and showcase your jewelry.