Posted by ZakkaCanada on 28th Oct 2023
Transfer stickers, also known as UV DTF stickers or decals, have become an extremely popular way for businesses to promote their brand. Compared to other traditional promotional items like t-shirts or mugs, transfer stickers provide some unique advantages that make them a smart marketing investment.
In this blog post, we'll explore 10 key reasons why custom transfer stickers are so popular with businesses across various industries. By understanding the benefits, you can determine if ordering custom stickers is a good fit for your company's needs.
What are Transfer Stickers?
Before diving into why transfer stickers are so advantageous, let's briefly explain what exactly they are.
Transfer stickers consist of vinyl material that has been cut into custom shapes or sizes. They often have a decorative design, logo, or text printed on them. The vinyl contains an adhesive backing which allows the sticker to be easily transferred and stuck onto another surface.
Some key properties that make transfer stickers different than ordinary paper stickers are:
Durable vinyl material - doesn't easily tear or fade
Weather resistant - holds up well outdoors and resists water
Bold, full color designs - printed using professional printers
Now that we've explained the basics of what these stickers are, let's look at the top 10 reasons why they can be an incredibly useful promotional product for your small business.
1. Low Cost Marketing
One of the best things about custom transfer stickers is that they are very affordable, especially when ordering in bulk. Having stickers printed with your logo and branding is one of the lowest cost ways to get your name and message out there.
Compared to buying advertising space or producing TV/radio ads, you can get thousands of personalized stickers printed for just pennons on the dollar. For any small business on a tight budget, stickers provide excellent bang for your buck.
2. Spread Brand Awareness
Promotional stickers allow you to turn customers into brand ambassadors who subtly market and advertise your business to others. When stickers are placed on laptops, water bottles, notebooks or cars - your brand will essentially be "walking around" wherever those customers go.
The more your personalized stickers end up in public places around your local community, the more awareness they'll generate about your company. It's an easy way to get your brand seen outside your store's four walls.
3. Versatile Uses
Transfer stickers have become a popular promotional item because they are so versatile. Just about any hard, clean surface can be a potential place to stick them - inside or outside.
Some of the most common uses by customers include:
Water bottles & laptops - to rep your brand
Jewelry & shipping packagings - also Candle gift pack
Cars & bikes - to customize vehicles
Mail & packages - to seal envelopes
Walls, windows & signs - as decorations
Journals & folders - to personalize belongings
So unlike mugs or apparel, stickers allow you to promote your brand almost anywhere. Customers can stick them wherever they feel creative and where the stickers will be visible.
4. Long Lasting Exposure
One of the hardest parts about traditional marketing is sustaining exposure over time. A social media ad or radio spot only reaches people for a short moment. Promotional products like t-shirts have limited lifetime use.
But with transfer stickers, your brand can achieve months or even years of visibility. Die-cut vinyl stickers are designed to be durable enough to withstand the elements and regular use.
As long as customers keep reapplying your stickers, your business will continue being advertised essentially for free on an ongoing basis. The longevity of branding stickers can make them well worth the initial investment.
5. Fun Brand Engagement
Stickers are simply fun - which makes them a smart marketing tactic. Customers enjoy slapping stickers onto their personal items as a way to display their personality. So your custom stickers won't get tossed aside like a business card.
By ordering fun, creative sticker designs instead of just dry logos, you can spark interest and engagement among customers. The right sticker design can turn a customer into a loyal brand follower who is eager to sport and share your brand.
6. Trust & Credibility Boost
Using sticker marketing can actually influence how potential customers view your brand's credibility. When customers see your business stickers popping up around town, it subconsciously signals that your company is established and trusted within the community.
Simply the act of having a professional custom sticker design can lend legitimacy as well, differentiating you from less serious competitors. So don't underestimate the power that quality branding stickers have in boosting your perceived trust and authority.
7. Unique Promotional Item
Another reason transfer stickers make a smart marketing investment is that they are still a somewhat unique promo item. While items like branded pens or t-shirts have become commonplace, custom stickers provide a novel way for your business to stand out.
Handing out an unexpected but fun sticker with a purchase helps make your business and brand stick more in customer's minds. The novelty can also spur recipients to use and share your stickers widely.
8. High Visibility Placement
Promotional stickers excel at high visibility marketing because they literally stick to places people frequent and congregate. The vehicles in a parking lot, the laptops at a coffee shop, the traffic light posts downtown - any high exposure area is fair game for stickers.
Unlike static signage or billboards, stickers ride around on people and get seen across various locations. Concentrating your stickers in high density spots can get your brand seen by thousands of eyeballs.
9. Targeted Marketing
Another key advantage of custom sticker marketing is that you can design your stickers to appeal to very specific audiences. Certain sticker shapes, sizes and designs naturally attract different demographics.
For example, decorative laptop and phone stickers appeal more to students and young professionals. Die-cut car stickers attract auto enthusiasts. Big bold stickers appeal to urban areas.
You can also target groups by giving out stickers at related events like university functions or craft fairs. Targeted distribution leads to better response rates.
10. Brand Pride & Loyalty
At the end of the day, customers enjoy repping stickers of brands they feel a connection with. So if your custom stickers' designs instill a sense of fun or belonging, it can go a long way towards customer loyalty.
Even after the initial excitement of your promotion wears off, customers will be happy to continue displaying your sticker if they feel pride and appreciation for your business. Quality stickers demonstrate you care about creatively engaging with patrons.
Key Takeaways on Sticker Benefits
Extremely affordable printing costs per unit
Turn customers into subtle brand ambassadors
Place and use stickers almost anywhere
Achieve months or years of sustained brand visibility
Spark fun engagement opportunities with customers
Increase perceived trust and legitimacy
Differentiate your business from competitors
Get high visibility placement in dense areas
Use stickers to micro-target specific demographics
Foster loyal brand fans who rep your sticker proudly
So in summary, custom transfer stickers provide a very versatile and cost-effective promotional product for small businesses to increase their brand awareness and engagement. The many benefits make them a savvy marketing investment compared to other options.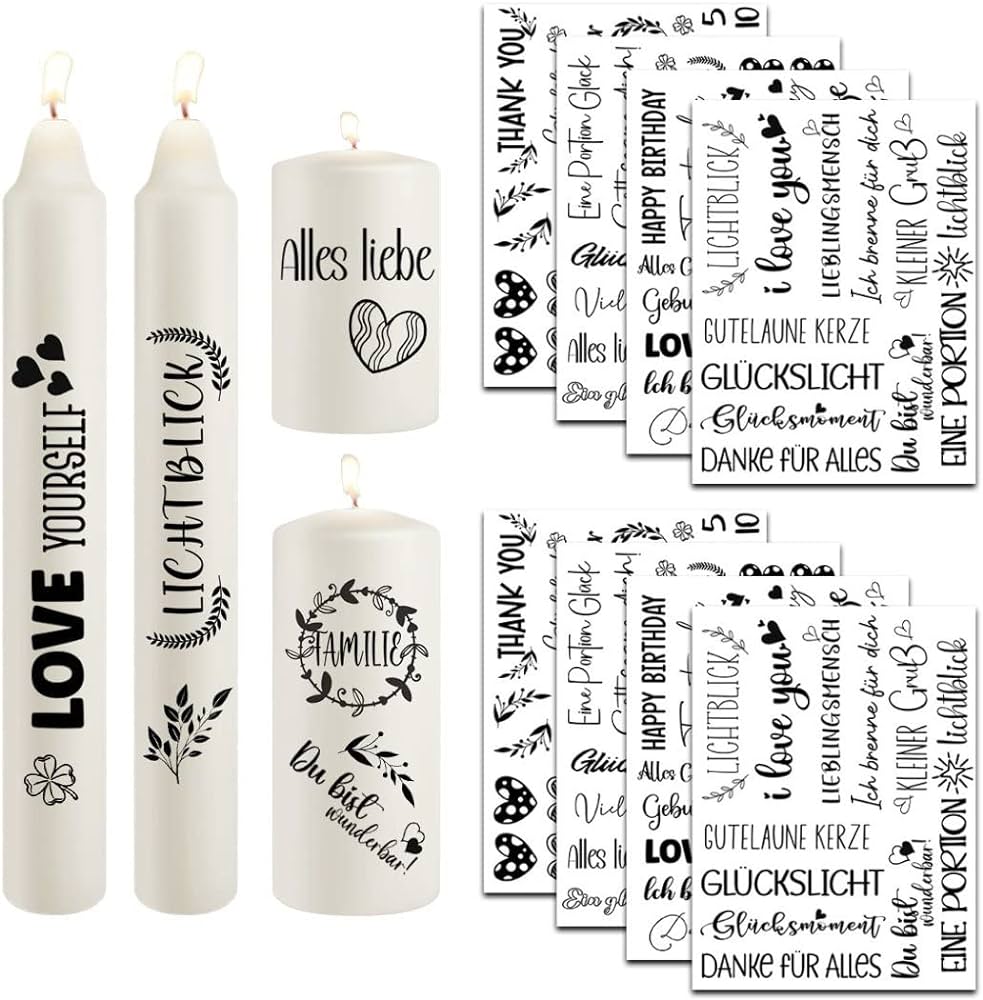 What is the Difference Between a Transfer Sticker and a Decal?
At first glance, transfer stickers and decals might seem interchangeable, but they serve different purposes and offer unique advantages.
Transfer Stickers: These are cut-out designs where the image is transferred onto a surface directly, without a background. They are highly versatile and offer a more 'integrated' look as they blend seamlessly with the surface they are applied to.
Decals: These are stickers with a background, usually made of paper or plastic. While they are easier to apply, they don't offer the same seamless look as transfer stickers.
How Long Do Transfer Stickers Last?
One of the most compelling reasons to opt for transfer stickers is their durability. Made from high-quality vinyl, these stickers can last up to 2-5+ years, depending on the environmental conditions they are exposed to. This makes them a long-term investment for your branding needs.
How Much Do Custom Stickers Usually Cost?
The cost of custom stickers can vary widely based on the design complexity, materials used, and the quantity ordered. However, transfer stickers offer a cost-effective solution for businesses looking for high-quality, durable branding options. At ZakkaCanada, we provide competitive pricing tailored to your needs.
Are Transfer Stickers Waterproof?
Yes, transfer stickers made from high-quality vinyl are waterproof, making them ideal for outdoor applications. Whether you're looking to brand outdoor equipment or vehicles, these stickers won't fade or peel easily.
Where is the Best Place to Order Custom Stickers?
When it comes to ordering custom stickers, quality, and reliability are key. If you're convinced of the benefits of using custom transfer stickers for your business, the next step is finding the best place to order them.
Here are the most popular options business owners utilize when ordering custom printed stickers:
Local shops for small rush orders
Online printers for fast convenience
Wholesale for bulk order discounts
ZakkaCanada offers a wide range of customizable transfer stickers designed to meet your specific business needs.
Where Can I Design Stickers?
The most cost-effective way to create custom stickers is to design them yourself. This avoids paying designer fees to generate concepts.
Here are some popular options business owners utilize to conceive sticker designs:
DIY Online Design Studios - User-friendly web apps like Sticker Mule or Canva that have drag and drop features, fonts, templates, and stock images to create.
Visual Graphic Software - Programs like Adobe Illustrator or Inkscape offer robust tools for full control over sticker design. There is a learning curve yet provide the most options.
Hire a Freelancer - A budget friendly way to get professional design help is hiring a freelance graphic designer. They can design concepts based on your branding needs at affordable project rates.
In-house Creation - If you have existing marketing staff or a designer employed, they can dedicate a portion of time to ideating and producing sticker artwork tailored to your business goals.
Conclusion
Transfer stickers offer a versatile and durable solution for businesses looking to elevate their branding. With their long lifespan, cost-effectiveness, and high-quality finish, they are an investment that pays off in the long run. Visit ZakkaCanada to explore our range of custom transfer stickers and take your branding to the next level.